Alkemy X adds director Alexander Maxwell
Director Maxwell joins the roster for U.S. commercial representation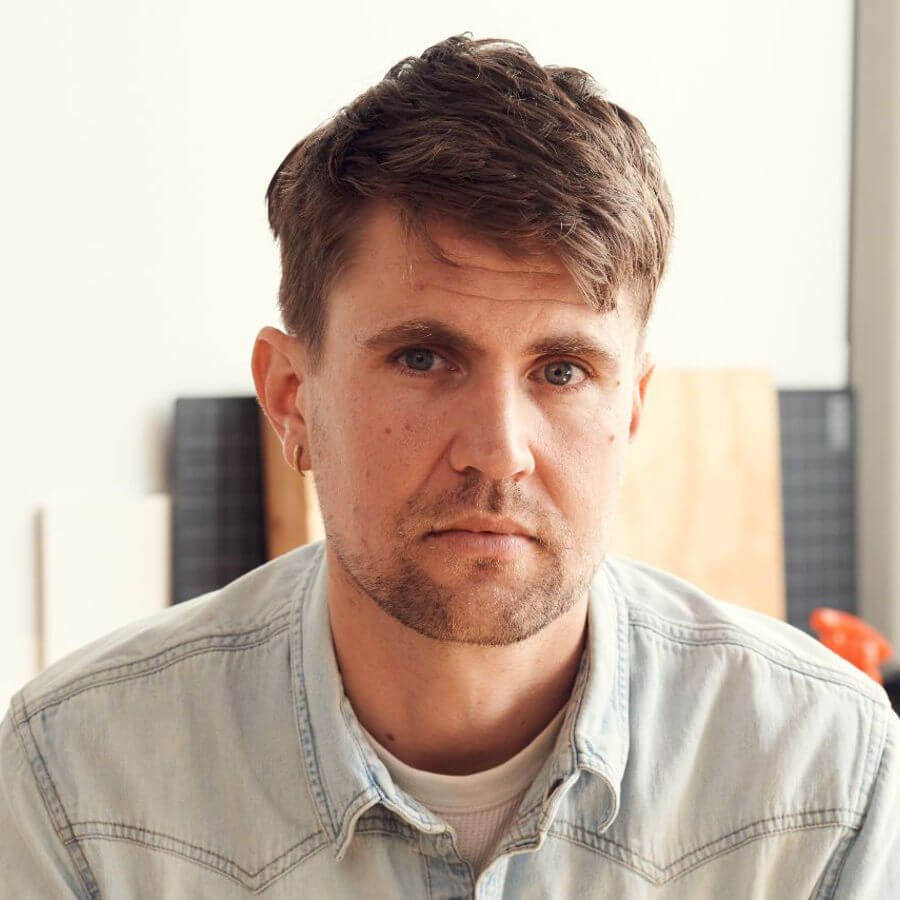 Global entertainment company Alkemy X has added director Alexander Maxwell to its roster for U.S. commercial representation. 
His work is marked by fantastic elements grounded in reality, exploring a space where human experience and imagination intersect. Maxwell has been drawn to the medium for twenty years, exploring the craft both independently and as a commercial director, stewarding many projects from ideation through directorial output and delivery. As a founding member of The Mill's live-action offering, Maxwell spent over a decade with the creative studio, evolving to become their studio's go-to director for performance-driven storytelling, with his natural curiosity sparking authentic performances in actors and real people across his entire reel of work.
"Alex is the type of director that transcends a category. Sure, he has car work in his reel, he's got transition work, great storytelling, lifestyle and visual effects integration work. But those categories don't define him. He's one of those filmmakers who overdelivers in whatever category he's challenged with. He has a careful approach to each new piece of creative that he sees, which results in a story that you can't look away from. We see many opportunities for him to direct multidisciplinary pieces of creative and continue his involvement into the post production side when it's appropriate to do so. Alex expands our roster and our brand further into what boundary-pushing, integrated production looks like," notes Alkemy X Executive Producer Nick Pitcavage.
"The collaborative and creative culture that has been established at Alkemy X is something that really excites me. It's the perfect fit for my style of directing," adds Maxwell. "Here I have the ability to use any of the tools within our industry to advance the stories I want to tell."
Maxwell's deep-rooted sense of curiosity, paired with his directorial versatility, has carried him through a wide range of creative briefs. His innate propensity for storytelling led him to NYU's prestigious Film program, then to the commercial production space while continuing to hone his unique creative aesthetic with indie film projects on the side. From lifestyle content for brands like IKEA, AT&T and Sleep Number, comedy for Progressive and Hot Pockets, to high-end brand work for the likes of American Express, Lexus, and Verizon, Maxwell takes pride in tackling dynamic assignments and bringing various concepts to life. In his personal work, Maxwell focuses on the central narrative of human aspiration, honoUr and integrity, and hubris. He is fascinated by the role environments – both natural and industrial, play in the human search for self-knowledge, and his cinematic universe is characteriSed by a surreally elevated, dreamlike quality.
Born and raised in California to Argentinian parents, Maxwell is fluent in Spanish and brings warm, laid-back energy to every set. Outside of commercials, Maxwell's independent films explore his propensity for exploration beyond his own environment, with shorts earning him numerous accolades, celebration on the film festival circuit, and amassing millions of views online. He is currently finishing development of a feature script based on his narrative short Yellow, which earned the Best Short Film award at the New York City International Film Festival and screened at Cannes.