Alkemy X Creates 10 Environments for T-Mobile Shoot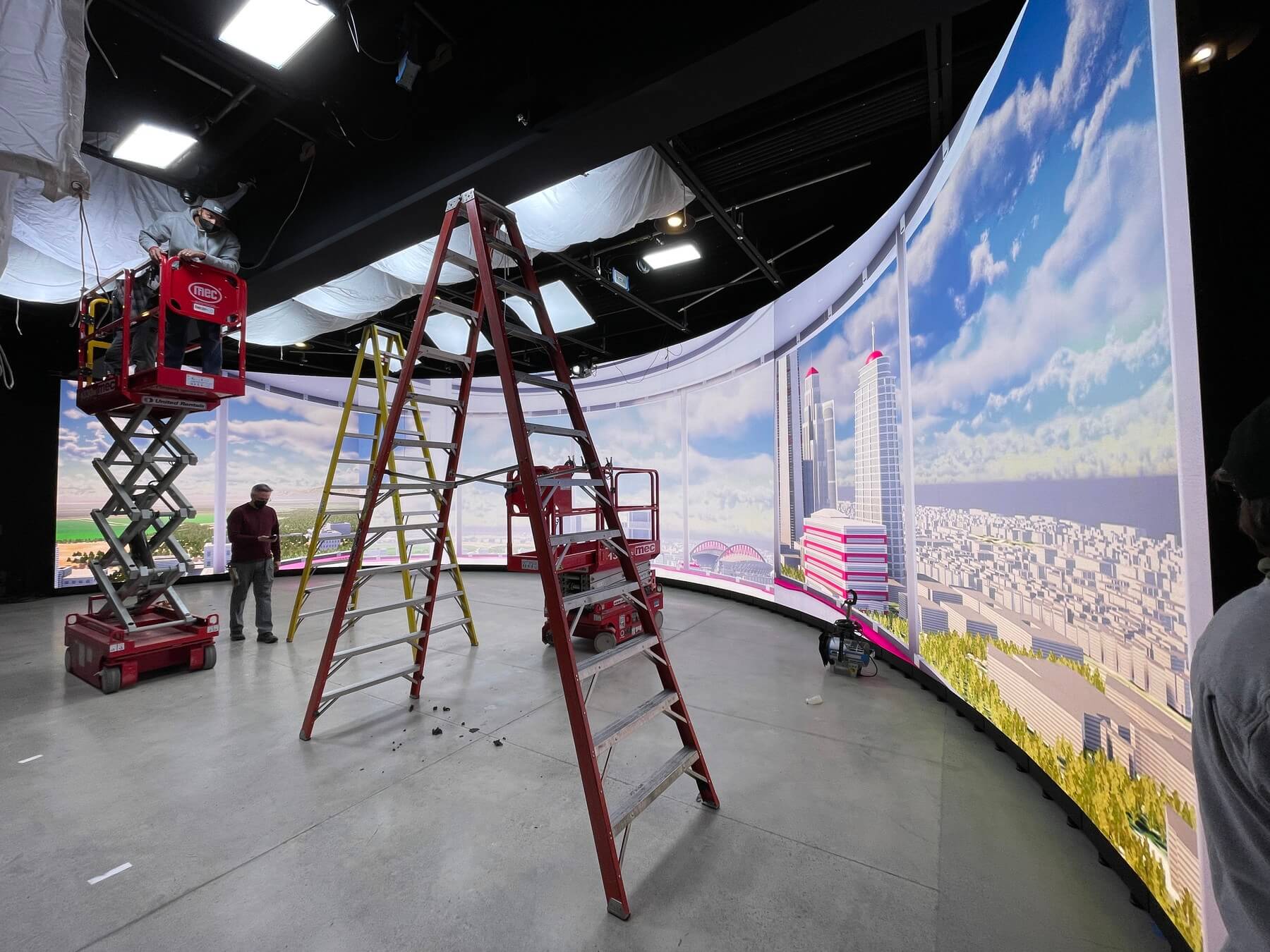 Alkemy X and director Jonathan Yi used virtual production and extended reality (XR) techniques on a new package for T-Mobile for Business. LED volume screens displayed environments that were created in Unreal Engine, which Yi and his team designed months prior to the shoot. The production team collaborated remotely in the metaverse with agency VCCP NY using Oculus headsets, and 3D design and modeling software, Gravity Sketch, this allowed everyone to get a comprehensive look at what the environments would look like, long before ever stepping on-set. The project came together during the Seattle-based shoot, allowing the production to make final adjustments in-person. 

Alkemy X ultimately created 10 photorealistic locations for the three videos that were produced on the same stage. This would have been both physically and logistically impossible without these techniques, and resulted in major time and cost savings, as well as a decrease in production travel, thereby cutting down on carbon emissions. 

The team leveraged the Mo-Sys Startracker, which uses an LED sensor and small reflectors mounted in the studio to map the orientation of the real-world camera into the pre-modeled virtual environments, which were rendered in realtime. This allowed the team to map the Unreal environments on the volume wall so that when the camera - an Arri Mini LF with Zeiss Supreme Prime lenses - moved, the Unreal Environment reacted realistically to its movement. 
Given the in-depth work crafting the environments during pre-production, the post production scope was scaled down as compared to similar projects of this scope, with no green screen cleanup and very little compositing needed to complete the project. Adobe Premiere and After Effects, as well as Blackmagic Design's DaVinci Resolve were used in the post production process.