Alkemy X expands with new hires
Alkemy X expands with new hires
Sparked by a dramatic influx of work, Alkemy X has experienced meteoric growth with the addition of eight new employees and expansion into several global markets.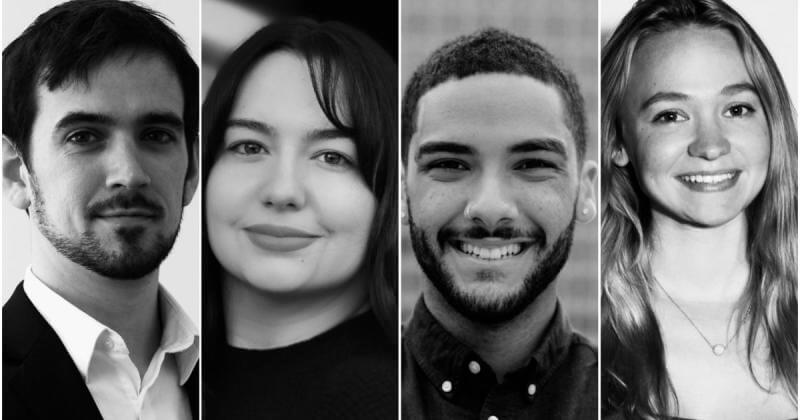 Aligned with the company's 40th anniversary in business, the new hires are spread across the company's design and post production and live action teams. The growth also includes an increased presence in Los Angeles as well as Singapore, Vancouver and Toronto. 
Notes Alkemy X President and CEO Justin Wineburgh, "Our team has not only been resilient in the face of pandemic adversity, but embraced those challenges as an opportunity to learn, innovate and thrive. As we continue to build momentum, I'm thrilled to fortify our powerhouse team with this lineup of immensely talented individuals as our volume and scope of work continues to expand."
In Alkemy X's post production division, Sue Fallon has joined as a Senior Producer in New York, while Jess Vanacore has joined as a Post Producer out of Philadelphia. Fallon is a driven, detail-oriented producer with over 15 years of experience, bringing a highly collaborative approach to producing integrated editorial work, as well as design and animation projects. Vanacore is a Post Producer who has worked on traditional commercial work from concept ideation to production, post and final delivery. 
Alkemy X's graphic design team, led by Creative Director Rupert Cresswell, has expanded to include the addition of Senior Designer Marcus Mabane. Mabane worked as a Video Animation Analyst at Aon, but has also served as a Motion Graphics Designer for companies such as Power Home Remodeling, WPVI-TV and Yext. Mabane holds a degree from Philadelphia University in Animation, Interactive Technology and Video Graphics and Special Effects. The graphic design team recently collaborated with the VFX team to craft a projection mapping experience in NYC to promote the launch of Hulu's new series Only Murders in the Building starring Steve Martin, Martin Short and Selena Gomez.
With the flood of VFX work spurred by the rapid return of production following production hiatuses, Alkemy X continues to bring on fresh talent to its award-winning VFX division, which lends its expertise to top series including Fear the Walking Dead, The Marvelous Mrs. Maisel, Maniac and Blindspot, as well as the recent feature, The Sopranos prequel, The Many Saints of Newark. Rebecca Schmidt has joined the team as a VFX Production Coordinator and Ben Jarrett has joined as a Jr. Systems Engineer. These hires come on the heels of the addition of ILM album Abhijeet Naswagare as Head of Pipeline and Brandon Young as CG Supervisor.
The flood of new talent also includes the addition of Isaiah Carey as Associate Producer within Alkemy X's live action division and the promotion of Olivia Rotondo to Social Media Marketing Coordinator, after previously being in the role part-time.