Creators: Executive Producer Sue Fallon
Meet the awesome EP leading the Alkemy X Creative Studio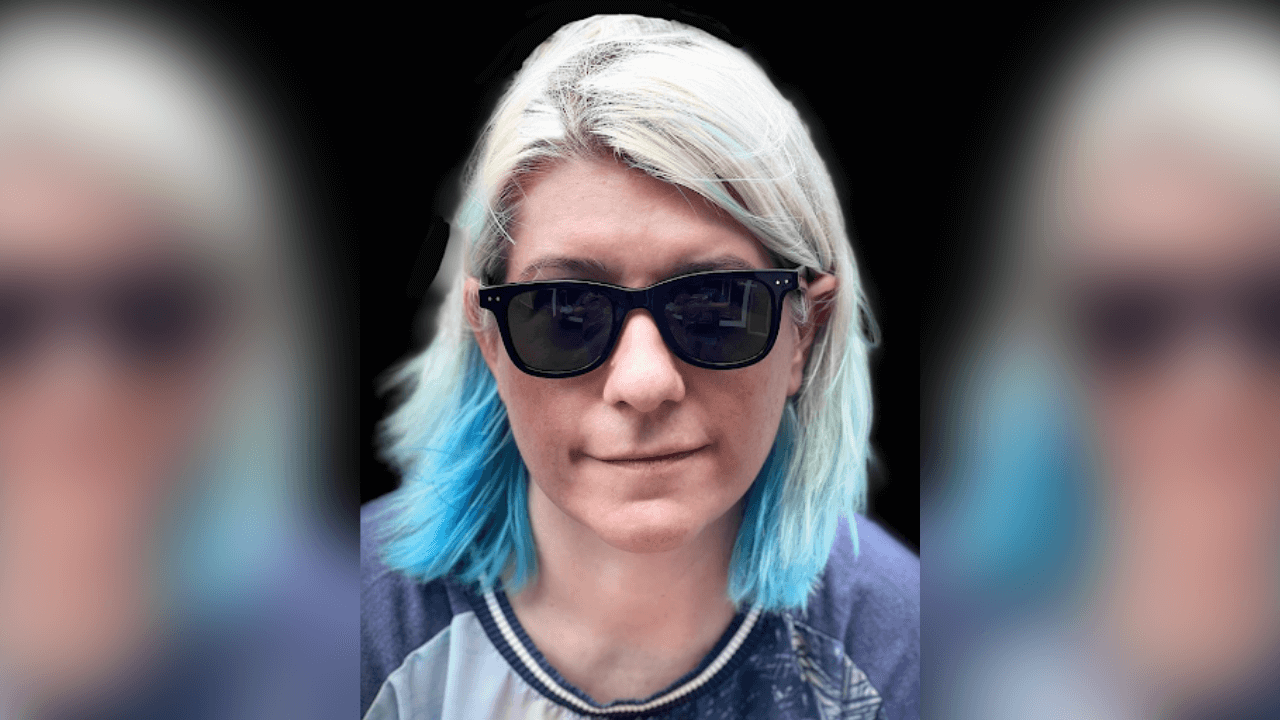 Sue Fallon is the NY based executive producer for Alkemy X's Creative Studio and a member of the senior leadership team. Fallon, alongside Executive Creative Director Rupert Cresswell, works with brands to tell compelling stories, create engaging content and build unique worlds at all stages of a project, from ideation to production to post. Sue joined the Alkemy X team in 2021 and has since produced projects for Hulu, EA, Amazon, Headspace, AX'81, and more. 
Fallon brings extensive experience in post-production and management from her years working with global clients including Essie, Ikea, Toyota, and American Express, among others. She was a post supervisor on the Bruce Springsteen Documentary "Live in Barcelona" and has worked with countless bands and filmmakers during her time at Crossroads Films, 89 Greene, and PostWorks. More recently, Fallon was the Executive Producer at Bluerock (now LVLY) and Ataboy Studios where she focused on commercial advertising with an eye toward design, animation, and traditional post. 
AX: What made you want to become a producer?
SF: As a kid, I was outgoing, creative and constantly making things. I knew early on that I wanted to do something in TV and film. Producing was a natural fit for my personality. It's a combination of creative problem solving, connecting the right people to get a project done, and being hands-on in the creative development process. 
AX: Looking back at the beginning of your career, how did you get started in the industry?
SF: I was always organizing things like neighborhood plays and scavenger hunts. In high school, I helped put together a fundraising campaign for our TV station. We raised enough to get two cameras, a ¾" deck, and a video toaster for titles, which was very exciting!
At 19 I got a job as a cigarette girl in NYC clubs like The Roxy and Limelight, and moved to Hell's Kitchen to pursue my dream. I would PA during the day and work at night until I got my first staff job as a receptionist at Chromavision. From there, I worked with some of the best people around and learned as much as possible. I've never been afraid to reach out and say hello because you have to make your own opportunities. 
AX: What does a day in your life look like as a producer?
SF: It's different every day, which is one of the things I like best about it. I'm jumping between managing multiple projects, finding creative solutions for whatever pops up, making connections to grow the business, and finding talented new people to work with. Of course, there are days that can feel like I'm herding cats but it's always a fun challenge.
I also spend a lot of virtual time with my team who are spread out between two countries and many cities. We like to joke that we live in a liminal time zone since we're all over the place, and so are our clients. This is one of the most talented groups of people I've ever worked with though and it's amazing that we can do it all, regardless of location. 
AX: What is one of your most memorable moments as a producer?
SF: There's been a lot, but one of the most entertaining was when I had two rival women hip hop stars in for edit sessions on the same Saturday. They had recently been in the news for a fight at a nightclub and things were very heated. Keeping them, and their enormous entourages, apart and unaware of each other's presence took an epic amount of work and coordination with our small army of PAs. Thankfully we had multiple floors and different elevator banks! We were even able to keep it hidden from some of the TMZ-style photographers. 
AX: What do you think is the key to being an effective producer?
SF: Communication and being able to manage many different personalities. Producing is connecting all the dots, making sure that everyone knows the scope of the project and has what they need to be successful. Making people feel supported is also key. Clients want to trust that their project is in good hands and your team needs to know they can rely on you to keep things on track.
It's very important to check in with your team regularly and make sure no one is burning out. I try not to assign two tough projects in a row to the same person and give people some downtime after an especially tough run so they can recharge. People management is just as important to me as project management because at the end of the day, you want everyone to be invested and excited to be there.
I also think you need a lot of patience, a good sense of humor, and the ability to stay calm under pressure. There are all types of people that you'll be dealing with, so understanding how to best work with everyone is essential. Soft skills should never be underestimated! 
AX: What do you consider the biggest accomplishment so far in your career?
SF: I think my ability to find and mentor junior talent has been something I'm most proud of. There are employees that I hired when I was at Postworks, for instance, who are still there after 10-15 years and who have grown into amazing artists and producers. I'm an advocate for helping the next generation get their foot in the door and firmly believe that it benefits everyone when there's a supportive team behind you. I'm also very proud of the pro bono work I've done for the ASPCA and Planting Fields Foundation. Some of the most fun I've ever had was working with a few amazing all-girl bands as their documentarian and tour manager. It's safe to say that shenanigans were had.
AX: Where do you see yourself in 10 years?
SF: I love working with my current gang of creatives and want to continue doing interesting and innovative work. There's always a lot to learn and technology evolves so quickly, so I'm looking forward to seeing where that takes us. In my personal life, I'd like to keep working on my art projects, volunteer for our local food bank, and do a lot more traveling! I've missed seeing the world the past few years with Covid.
AX: When you are not working, how do you spend your free time?
SF: I hang out and explore with my daughter, husband, and our band of furry friends. We also have a gigantic extended family and are lucky to be part of a very diverse group of oddballs, so there's lots of fun to be had. We go hiking, to museums, concerts, and theme parks whenever I can get to one, which is never often enough. I'm a big kid at heart. 
I love the outdoors and teaching kids so when I'm lucky, I lead nature and art adventures. I also can't wait until my daughter is old enough to visit some treehouse hotels in Central and South America! Only a few more years to go…
Connect with Sue Fallon here.