Philly Ad Club: Timing Puts Creativity & Accountability to the Test in Defining Creative Collaboration
Alkemy X SVP of Production and Partnerships Amy Sweeney discusses our collaboration with Citadel Credit Union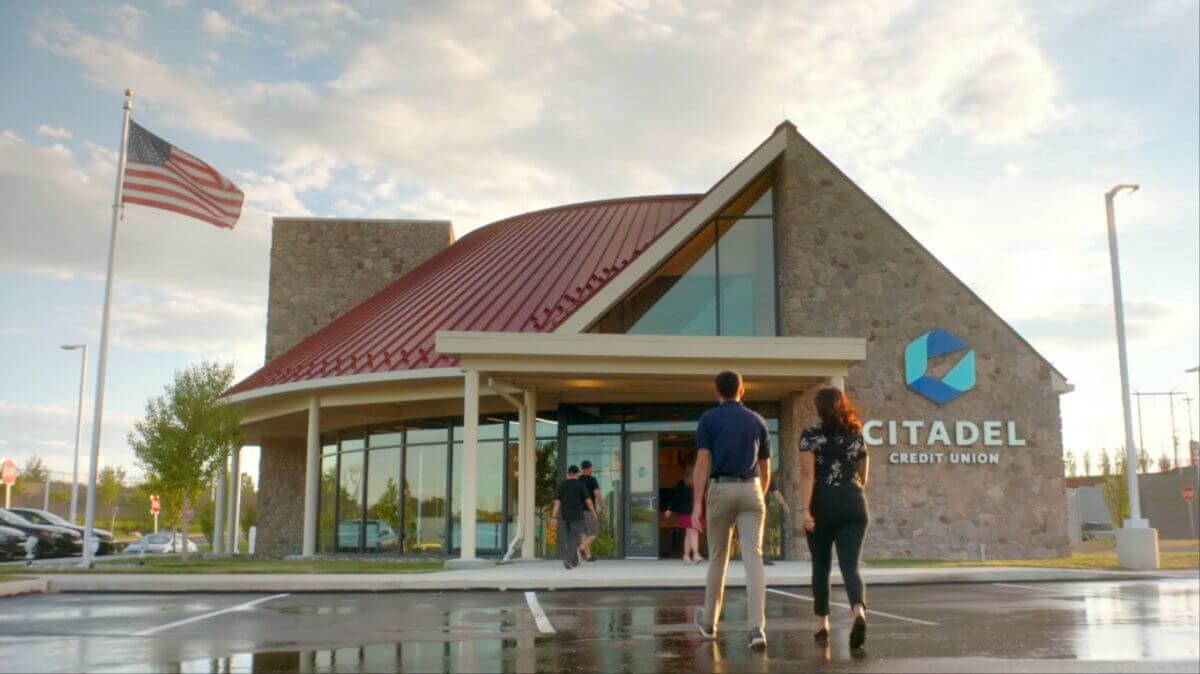 They say timing is everything. And in the case of this collaboration story, starring creative content company, Alkemy X, and Citadel Credit Union, that couldn't prove more true. In fact, a simple follow-up turned into a long-lasting partnership that proved just how dynamic Citadel and Alkemy can be in the face of unfamiliar challenges.  
Back in 2019, Citadel was embarking on a complete brand refresh. So to kick start this new chapter as a company, Citadel teamed up with an agency that specializes in financial institutions to refresh their branding — but they wanted an experienced production partner in the Philadelphia area who could bring the vision to life. Unknown to Alkemy X, who had previously worked with the credit union years prior, a simple touch base couldn't have come at a better time. 
"I reached out to Daniella Deal, Citadel's Director of Creative, and learned all about their transition and initiatives driving their re-brand," Amy Sweeney, SVP, Production and Partnerships at Alkemy X, explained. "It was perfect because it presented us the opportunity to re-introduce our full scope of capabilities to their new team, which was exactly the type of support they needed at that time. I had no idea when we connected what was on the horizon. It was kind of serendipitous." 
What came next was a highly productive kick-off meeting between the two soon-to-be partners and Citadel's current brand agency to go over capabilities and ensure a seamless handoff of their new assets, goals, and guidelines. 
"It was obvious from the first interaction that this new branding and execution was of the utmost importance to them," Amy shared. "The thought and strategy behind every single design element and visual was purposeful, and everyone was incredibly thorough in sharing every single detail of the methodology. We work best with clients when we have the deepest understanding of their goals and intentions as possible, and the conversations we had with their teams made this easy.
Both sides were open and transparent, which helped us get off on the right foot from day one."The first big campaign roll out would involve a big motion production that would serve as a vital internal marketing piece, as well as the broadcast campaign debut, both launched at a company Town Hall, featuring over 500 employees. And once again, timing proved its clout — unfortunately, in a much less positive way.

"It was March of 2020; we were weeks away from shooting this campaign, which involved easily over 50 people from both sides and 2-days on location, when we went into COVID lockdown," Amy explained. "But we still had a strict launch date of August, so we had to pivot in a big way. How do we keep our efforts relevant and our goals aligned when no one knew what was going on?"

Like in the face of any challenge, the key was communication — and a collective accountability for seeing things through. "Everyone on Citadel's team truly leads by example, but Jonathan Georgopulos, Vice President of Brand and Buzz, is one of the most inspiring, understanding, and solutions-driven people we've ever worked with," Amy shared. "He and Daniella worked so well with us to keep everyone in the loop on all things and ensure we were looking at every new obstacle from each unique team member perspective. There were so many key players involved and our constant discussions and virtual check-ins helped us truly understand what they were up against internally as a company and remain proactive during an unprecedented time."

In the interim, Alkemy X pivoted the game plan for Citadel's in-person brand launch to a live stream, which would utilize pre-recorded segments filmed at Citadel's headquarters.. At the same time, the agency was able to continue progress on the design and animation of the company's new logo, in addition to a number of other unique elements required for the launch.
And while many businesses were at a complete standstill, Alkemy went above and beyond to get things rolling — literally. By putting a COVID task force in place prior to the shut down, the agency was able to ensure all their editors and audio engineers were fully rigged with their necessary equipment to make the transition to remote work completely seamless and disruption-free. "We made it our top priority to stay on top of COVID compliance and cover all of our bases proactively, despite a lot of uncertainty," Amy explained. "So by the time July came around, we were able to safely shoot and produce the campaign with a COVID Compliance Officer on set each day monitoring the crew, talent, and staff's adherence to all COVID guidelines.

"It was the first time since lockdown that any of us had actually been together in person," Amy added. "We were all sweating and smiling under our masks in the summer heat, but we were able to get all the footage both in and out of the branch that we needed. Even further, as a result of being so proactive with our teams about the situation, we were one of the first in our market to safely and successfully launch a post-COVID production. And it enabled us to produce the first SAG commercial in the country during COVID for another client, which was extremely rewarding for us." 
The wins didn't stop there. The new footage captured was able to serve multiple purposes for effectively telling Citadel's story and where they are headed in the future. "We worked with so many teams within Citadel — from senior leaders to marketing and IT — to successfully choreograph the live-stream during their employee launch event," Amy explained. "For the go to market campaign, we wrote original storylines using personas that represent their target audiences for offerings like retirement and wealth management, home loans, and digital banking tools. And we'll continue to evolve these characters as they gather more market insight into their effectiveness moving forward." 
Citadel will certainly testify to that effectiveness in the campaigns they've launched together thus far, including their recent Checking promo, which was the most successful in the credit union's history.

"A lot of the success has really come through the positive reception of their new branding," Amy explained. "Citadel continues to review the analytics and gain an understanding of what storylines people identified with and will only continue to look at it more comprehensively. Especially in today's economic climate defined by high interest rates and inflation, Citadel has to act swiftly to respond to how that's impacting people financially, and in return Alkemy has to remain ready to execute just as quickly."
"The relationship we've built with Citadel is strong enough to allow us to be as proactive, strategic, and creative as possible in order to achieve their goals and drive this initial success long-term. They truly embody the meaning of Building Strength Together, and we're excited about what's to come."