The Work That Made Me: Alexander Maxwell
Alkemy X's director on the influence of Snoop Doggy Dog, his first professional project with OnStar and the work that changed his career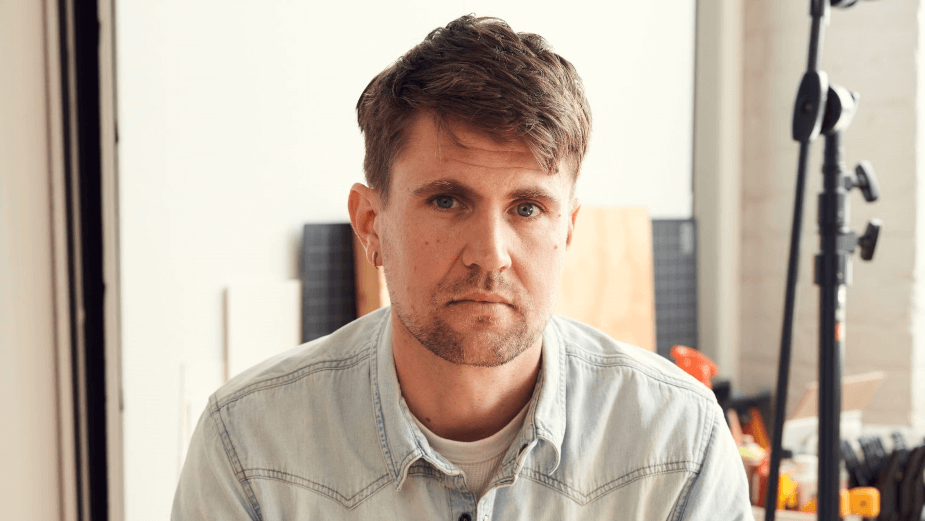 For Alex, film is a space where human experience and imagination intersect. He revels in the magical overlap of what is and what could be. Alex has been drawn to the medium for twenty years, exploring the craft both independently and as a commercial director, stewarding many projects from ideation through directorial output and delivery.
Alex's deep-rooted sense of curiosity, paired with his directorial versatility, has carried him through a wide range of creative briefs. From lifestyle content for brands like IKEA, AT&T and Sleep Number, comedy for Progressive, and Hot Pockets, to high-end brand work for the likes of American Express, Lexus, and Verizon, Alex takes pride in tackling dynamic assignments and bringing various concepts to life. In his personal work, Alex focuses on the central narrative of human aspiration, honour and integrity, and hubris. He is fascinated by the role environments – both natural and industrial – play in the human search for self-knowledge, and his cinematic universe is characterised by a surreally elevated, dreamlike quality.
Born and raised in California to Argentinian parents, Alex is fluent in Spanish, and brings a warm, laid-back energy to every set. He currently lives in Brooklyn with his beautiful music producer wife (who did not help write this) and their two young children.
The ad/music video from my childhood that stays with me…
100% Snoop Doggy Dog's 'Who Am I,' in 1994. I remember pretending I was sick the next day so I could keep my eyes glued to MTV, waiting for the video to replay. I was a cliche suburban white kid, floored by hip hop. A lesson in the transportive power of art – from my parent's bed, faux-sick, I imagined myself in the backseat of an Impala, cruising through LA. To this day, if I'm having trouble getting it together in the morning, I sing the opening, 'dananadanandana-BWUAH'…and I'm up.  

The ad/music video/game/web platform that made me want to get into the industry…
Jonathan Glazer's spot for Wrangler got me excited about the idea of directing ads. I worked as an assistant to Fergus McCall in my early 20s. McCall was Glazer's colourist. I was in pre production on Burr, a short film I made in the Southwest with a contemporary western bent; Ferg showed me The Wrangler spot as inspiration, and the piece just lit me up.
The creative work that I keep revisiting…
The films that I re-watch are Tree Of Life and Casino. I am awestruck each time I watch them; the cinematic equivalents of looking out on the Grand Canyon. Both, to me, perfect films. Malick's sense-memory cutaway technique and active camera work have had major influence on my own work; helping me to develop a storytelling flow that evokes what it "looks' like in our own minds when we recall something. Casino's controlled, punchy shots take us on a spiralling, manic journey yet conclude so concisely. The performances demand so much attention and carry you through such exaggerated circumstances with such conviction, it all feels so real. DeNiro's suits in Casino are my style goals; I'm not bold enough to pull them off just yet. 
My first professional project…
…was part of a 360 campaign for OnStar when I was in-house at The Mill. The job was also a big break for the company as they were just beginning to break into live-action. Mill+ began as a few creative directors directing, and I was their treatment guy. In exchange for my treatment development, The Mill gave me a shot at something more experimental, and I directed the online videos. I'd never worked with a big crew like OnStar before, plus the agency and clients all in orbit together…expectation and opportunity were both heavy on my shoulders, but, being thrown into it, I absolutely loved it. The thrill of building a robust team to create something totally hooked me. Luckily the Mill saw my knack for directing talent and that opened up my lane there as primary performance director. My big break. 
The piece of work that made me so angry that I vowed to never make anything like that…
I've never had this reaction to anything apolitical =]
The piece of work that still makes me jealous…
There is soooo much inspiring work out there; I am reminded of this every time I scroll my feeds. Jealousy is an unproductive emotion, and a trap all creative people fall into from time-to-time. I try to avoid this by reminding myself that everything out there is part of one big conversation and we should take it in and contribute positivity, because there are hard working people behind everything that's getting made.
The creative project that changed my career…
The IKEA spot I directed was a significant one for me. The opportunities at Mill+ were conceptually eclectic but all VFX or design-heavy, so this was the first big job I won where VFX played a metaphoric and supporting role in an otherwise touching, human story about the importance of togetherness. For me, that's what makes a great ad: taking something relatable, even ordinary, and finding an approach and set of techniques to express it in an exceptional way. Ikea was a great example leaning into an executional technique and special feature to tell its story. The right measurements. The spot helped distinguish me from being part of an all-in production and post package to someone capable of directing believable performances and telling a good story with cinematic sensibility. 
The work that I'm proudest of…
The spot I directed for Lexus represents one of my core aesthetics – capturing headspace through a vibrant, impressionistic montage that suggests a much bigger world and set of stories. I was able to evoke powerful emotion around a meaningful moment for the character, while also celebrating the design and ingenuity of the car. Beyond the beautiful sheet metal footage, the concept had depth – I brought all my filmic and technical references to the production to bring it to life and evoke emotion: flashbacks, texture, VFX integration, and resonating human performances. I was mindful to keep it grounded and accessible while understanding that the brand's goal was for the spot to feel premium; I kept it from presenting as ostentatious through thoughtful casting and character performance. I'm proud of how it all came together, and I would love to make more content like this, where everything can be on the table. 
I was involved in this and it makes me cringe…
Hindsight is 20/20. I have some if-I-could-do-it-again-I-would thoughts…leave it at that. =] 
The recent project I was involved in that excited me the most…
I had a great time on a recent production for LeafGuard, a gutter solution. The board was fairly basic DRTV format. I presented a bold, dramatic satire and the creatives and clients were all onboard – they ran with my 'gutter-mind' tagline, giving us the rationale to explore a gross out, horror execution to dramatise a harsh contrast to homeowning with and without this product. It was a small spot but I loved taking it to a much more interesting, cinematic place. That's a motivator for me, really: whatever the brief, find the hook and guide it through the process to make it better, help it stand out more, and boost its impact by making it more meaningful and inspired.