Unreal Engine: Using Realtime 3D for Commercial Pre-Production on Snickers 'Hunger Insurance'
Unreal Engine combines CG environments and animation with real-time rendering. Traditional CG pipelines have rendering as a distinct step, and moving data from one department to the next is time-consuming and often means not being able to make animation or scene changes easily. Unreal gives our clients much more flexibility in moving back and forth in the pipeline, all the way up to delivery.
Alkemy X partnered with BBDO and Director Rob Shaw to create a global ad campaign for Snickers aimed at gamers. Using Unreal Engine to animate, we playfully created two distinct video game environments in the styles of "Animal Crossing" and a fantasy adventure that shows things aren't always so bad...if you have a Snickers! We created several versions of these spots to be adapted for different languages including Portuguese, Arabic, Spanish, and English.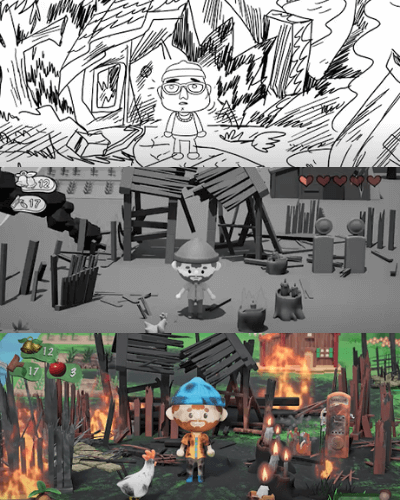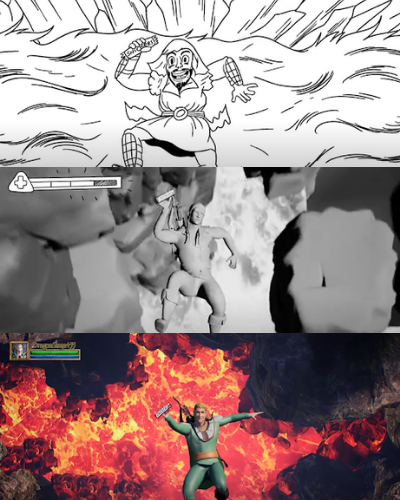 The preproduction process for these animated commercials started with traditional design practices - creating 2D Character & Environment Designs, Storyboards, and Animatics. Once the designs were locked and approved, we started modeling the characters and environments in Unreal Engine.
It takes the same amount of time to sculpt a digital character or environment in Unreal vs. a traditional CG program like Maya, but we are able to see our assets in a real-time lighting environment in Unreal. Sort of like an early tech rehearsal, this process helps guide decision-making with the ability to see the final product live and not spend hours or days rendering - this is the real advantage of utilizing Unreal during a fast-moving project.
Check out the final spots for Snickers 'Hunger Insurance' below!